As confirmed by Investopedia - at least 9 out of every ten start-ups fail. Sean Bryant did not say this on Investopedia to scare you. Instead, it's meant to put you on your toes - a good dose of reality hurts no one.  
So, you did the work, researched, brainstormed, and now have the ideas with a mental and written 📝  sketch 📐 plan for a new start-up. You can imagine it clearly, and of course, if you can dream it, you can do it.
However, one huge challenge is getting the right Co-founder with the required determination, zeal, and skill to strategize appropriately and grow your start-up into an established business. You remembered that one of the most significant determinants of success 📈 in your start-up is the disposition of your co-founder toward your business. And of course you know if you pick a terrible co-founder, your business might be heading for a rock. 
Here at Qodeca, we develop excellent Mobile applications and give businesses the technological push required to transform digitally and achieve remarkable growth. However, even when we equip you with the right technology to scale your business, we still encourage you to get the right team for your start-up. We designed this article to give you practical suggestions to position you in the right direction to find a co-founder with whom you can build your dream and add value to your start-up. 
How to Find the right co-founder for your business
• Look within your network.
Start from your home, your determined sibling with a different skill set might be all you need. If you can't find a suitable friend or family, you have nothing to worry about.
Pick a pen and write 📝 out your skills. Also, write out the skills you don't have but need in your prospective start-up. After that, be on the lookout for goal getters having the skills you don't have. People with different, helpful skills sharing the same values with you are very likely to make a good co-founder. They will complement your skillset and reduce the money you'll spend to hire employees with those skills. It would be best if you had a resilient hard worker, someone that is ready to stick with you through thick and thin. Someone you can trust to handle tasks, delegate responsibilities, and follow through to ensure that goals are achieved. Someone that you can get along with quickly. Look within your network, find and join entrepreneurs' groups on social media platforms like Facebook and LinkedIn. Then, indicate your interest in creating a start-up and be on the lookout for those that signify interest. Don't forget the two points.
Complementary Skill Set
Similar Values
• Look for a Co-founder from a varied background.
Getting a Co-founder from a different background is optional. However, people from diverse backgrounds might be more likely to add glamour to your new business because of their different cultural experiences and environment.  They can come up with fresh, new ideas that you may never think about. In addition, having people from the other end of the world 🌎 in your start-up can help you connect with a new client base thousands of kilometers away. For example, you may reside in Poland and select your co-founder from the US or UK.
• Follow up on associates.
If you worked with someone and they did an excellent job, you may consider introducing your ideas to these persons. You may consider someone in your previous job or a passionate freelancer you hired for some projects. If you know of someone that has demonstrated passion in achieving goals in the past, why not follow up on such interest? You may realize that those qualities displayed while working with you might be all you need to achieve success 📈 in your new business. 
• Attend Founder dating events
Dating events? Yes, you heard me right. Getting a partner and getting a co-founder have so much in common. In both cases, you need someone you can share the same goals and values with; ok, a founder dating event is similar to a regular dating event, only that you are there to either get someone to build your ideas with or get someone with whom to combine ideas. In events like this, all you need to do is send participants your start-up ideas and see how they react to your initiatives. Although you may be lucky enough to meet someone as passionate as you are, you will need to exchange contact and figure out how you build from there.
Co-Founder Matchmaking for your Start-up
If you have tried the methods listed above without favorable results, it's time to consider this option. You can get your co-founder from a co-founder matchmaking website. Co-founder websites are available to make your search for a co-founder quick and easy. I came across some of these websites, and I will tell you that they can be your best option.  Let me intimate you with 3 of them. 
StartHawk.io: This website makes the process of searching for a co-founder utterly easy. After subscribing for a premium account, you will identify various persons with whom you share similar values but different skill sets.
CoFoundersLab: CoFoundersLab is one of the best places to find the co-founder of your dream. Fortunately, it's a free website created in 2011. It has a worldwide membership of over half a million. Check it out!
Tech co-founder: Techcofounder connects Founders with tech-savvy co-founders. If you are good in sales, marketing, or business development and you are searching for a tech partner to complement your skillset and carry your ideas to the next level, move straight to Techcofounder.com for an easy win.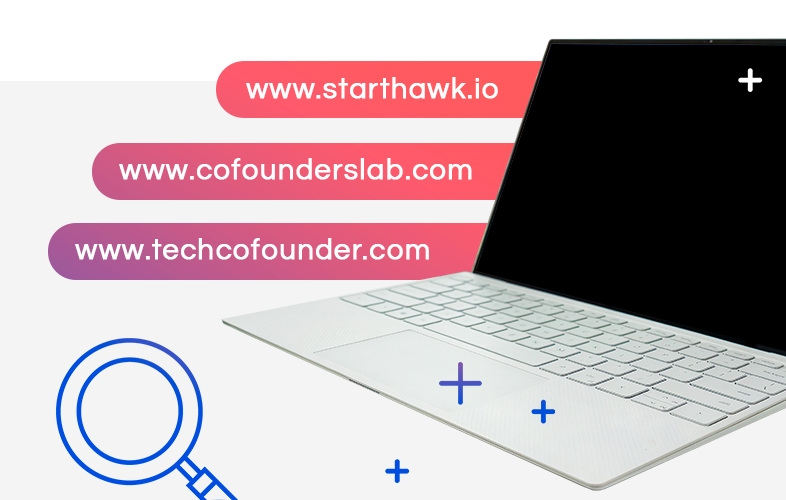 Co-founder Vs. Founder
The difference between a Founder and a Co-founder can be confusing. Therefore, we'll distinguish between the two similar positions with an example.
Who is the Founder of Microsoft?
Bill Gates, right? Of course! Bill Gates came up with the idea that developed into an American Multinational Tech Corporation. He collaborated with an American investor and business professional to bring his ideas to life. This investor is called Paul Allen. In this case, Bill Gates is the Founder, and Paul Allen is the co-founder. 
Like we have in Microsoft's case, the Founder comes up with a start-up idea. If he needs help to bring his ideas to success, anyone who accompanies him to develop the concept into a successful business is a Co-founder. 
Let's make this clear; there is only one CEO. There is only one boss at the topmost part of your business - the CEO. You may need to sit down with your co-founder to iron things out in this regard. 
You are the mastermind behind your start-up, so handle it like you are developing a film that has you as a protagonist.   View your quest to get a co-founder as a quest to find a go-getter who fits perfectly with you to complement your skillset and promote your values.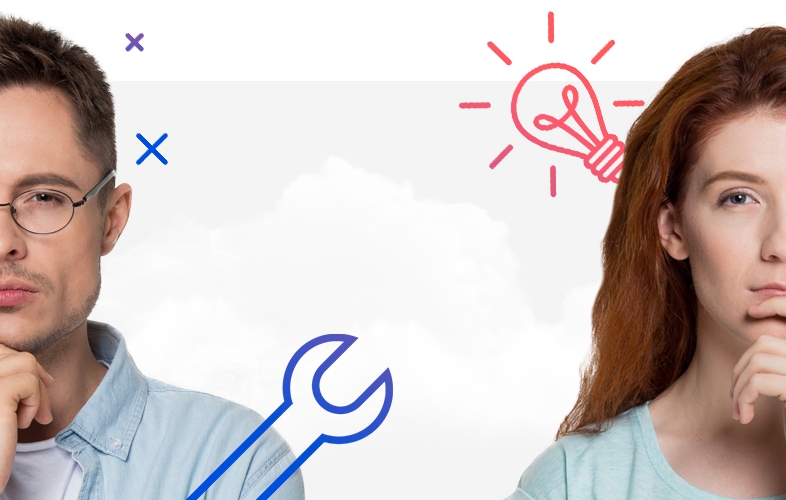 Conclusion
Here is our final piece of advice, look within your immediate family and check your primary network. Your Facebook, Twitter, or LinkedIn Account connections can be an excellent place to start. Next, look within your work 💼 associates or freelancers. Remember to be open-minded enough to e-meet potentially suitable persons in a different part of the world to discuss your ideas. Get up and attend founder dating events in your area.
You can also use a co-founder matchmaking website. You will provide details about your proposed start-up, click submit and meet a wide range of people that may suit your requirements. Irrespective of how you decide to find your co-founder, make sure you team up with a goal-getter who has a skill set that complements yours. Good luck!
After getting your co-founder, do not hesitate to contact Qodeca for your web or mobile application. Would you like to discuss this with us? We specialize in the delivery and maintenance of software that exceeds user expectations.