Back
Why visual design is exceedingly important for a remarkable user experience?
Is visual design important for a remarkable user experience? Let's find out. 1 Second ⌚! That's all it takes for web visitors to decide either to stay on your web page or not. If your visual design is awful, your prospects will click on the back button and jump into your competitors' domain. It's that simple!
Outstanding visual designs catch both the eye and the mind. A fascinating design is irresistible. And when you fail to deliver what appeals to your prospective customers, your business will suffer. It's a default reaction, web-visitors subconsciously associate stunning visual designs with excellent products and services.
No matter the number of impressive functionalities and in-demand services you provide on your website or app. Visitors are less likely to stick around if your platform lacks visual attractiveness. This process takes less than 55 milliseconds.
Just think about the first thing you notice when a web page loads. Is it the color scheme? The header and subhead fonts? Or the brand logo? In any case, it's most certainly aspects of the website's design.
Every business looking to succeed in today's digital space must prioritize decent, aesthetically pleasing visual designs. Thanks to top companies like Apple, Netflix, and Starbucks for prioritizing digital aesthetics. These businesses know that they need to invest in outstanding designs to deliver a decent customer experience.
Importance of Visual Design in websites, mobile apps, Web applications
Are you wondering if investing in visual designs is worth the time and expenditure? Can your present design do the trick? Do you want to leave this important aspect of your business to chance? We would not if we were in your shoes, especially since visual design is the more popular basis on which customers decide whether to trust your brand or not, according to Consumer Reports.
Many website owners and businesses have benefitted hugely from our classy website visual designs at Qodeca. To help you see how investing in an outstanding design improves user experience and increases earnings, we have prepared a list of compelling reasons.
How A Good Visual Design Benefits User Experience (UX)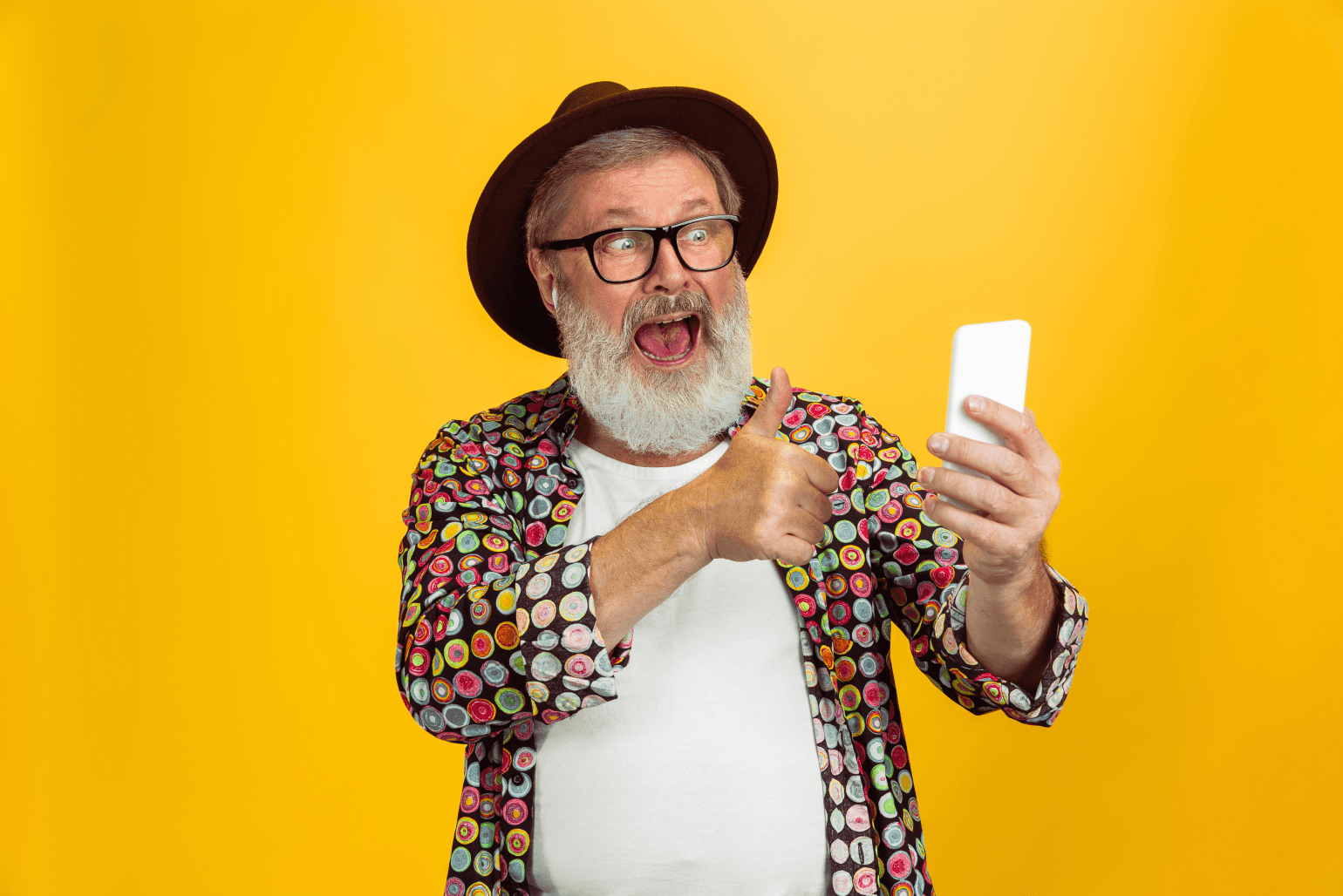 Make Good First Impression

Visual cues form much of the basis on which users decide to use a digital platform. No one wants to risk doing business with an uncoordinated team or a scam artist. Therefore, if people feel that way about your visual design, they'll move to your competitor's business.
Unfortunately, you only have a few milliseconds to make an impression. Why? People's attention span has become so short these days, and they form their opinions within that short time. How much do people believe such snap judgments?
A study at Princeton University says that after seeing a face, people formed opinions within a second. Subsequent prolonged exposure to that face did not change the participants' impressions but only reinforced them.
It is true that visitors only need 50-milliseconds to form an opinion about a website, blog, eCommerce store. Perhaps a little more time with mobile apps. A Google research-tested and found that the timespan was even leaner – just 17-50 milliseconds. Thus, your website's visual design needs to impress your visitors in that super-short timeframe.
To achieve this, you need to understand your website's purpose. How do you want your visitors to feel about your business when they visit your website? Want to come off professional such as a legal enterprise? Your website has to be tidy, elegant, and feature professional images. Want to seem fun and upbeat? You can borrow a leaf from Duolingo's visual design that features bright colors and radiates friendliness. Want to come off as informative and helpful? Ensure your content is understandable and easy to navigate.
A design that displays a superb blend of the right colors, images, and general mood can be super impressive. Remember, however, to keep this design scheme consistent throughout your website. You don't want to draw customers in only to dash their trust later on.
Keep Your Customers Coming Back

Every business owner knows that a purchase is not the end of a customer's journey. For a successful business, you need to keep your customers coming back and referring your business to their friends. Your visual design provides the best opportunity for you to build customer loyalty. How so? By incorporating emotional and memorable connections into your design.
A combination of apt colors, layouts, and creative fonts that convey shared values with your customers can help you establish meaningful emotional connections with your customers. Your designer should carefully combine these elements to reach your customers' hearts and not their pockets – at least not yet.
Ask yourself, what values and principles do I want my brand to represent? How do I want my business to be perceived amidst my competitors? Having clear answers to these questions will help you design your website around these values.
When your visual design makes customers feel an emotional connection to your brand, they will likely stick with your business, even referring you to their friends and acquaintances.
Stand Out from the Competition

There's so much ad noise today. According to what's now known as the Yankelovich Study, the average American sees about 5000 ad messages per day. These include TV, radio, newspaper, internet ads, labels at the grocery store, ads in your email inbox, etc. However, only a far fewer number of these ads are given attention – only about 12 ads. What characteristics make these 12 ads stand out?
The most acknowledged ads present content with appealing visual design. Remember that judging a book by its cover adage? Here's how you know we never abide by it. Have you ever needed to choose between two very similar products? You probably went for the more attractive one, even if it had less quantity than the less attractive option. We are all biased in this manner. We tend to associate beauty with positivity and vice-versa. Findings from Forrester Consulting reveals that Investing in aesthetics help businesses outshines unconcerned competitors.
Creating impressive customer experiences with well-established design principles will impress your customers, reduce their bounce rate on your website, and keep them coming for more.
Make Communication Clearer

How many times do you look up an ad on a website and wonder, "So, why exactly is this better than the next business?" Without clearly conveying your ad message, customers may struggle to figure out why your product is better than your competitors'. However, clear, well-executed visual designs can help you bridge such communication gaps.
Infographics, simple-to-understand visuals, and demos are remarkable ways to communicate your ad messages to customers. A Web Marketing Group study revealed that 65% of customers find infographics helpful to understand offers and other things. Use demos to explain products and their features to help customers understand these features and see how they help them practically.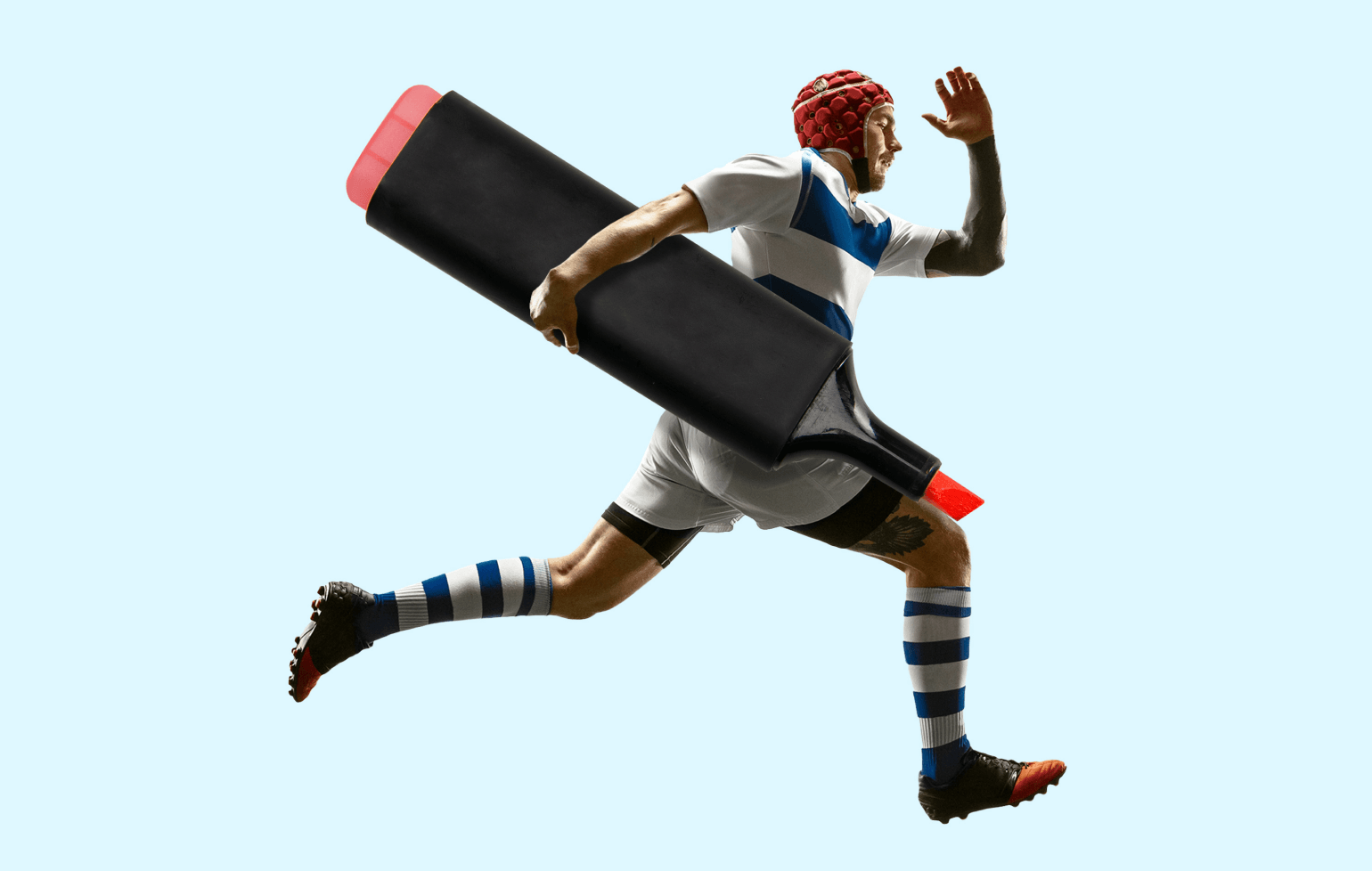 Create Directional Clarity

Another aspect of customer experience where good visual design is crucial is directional clarity. Is there any part of your website where visitors can get lost? Fix it immediately. You don't want prospects to waste time getting lost and trying to find their way. With the popularity of social media today, they certainly won't keep those thoughts to themselves. Thus, ensure your visual design allows your CTAs and navigation buttons to stand out rather than blend in with the rest of the page.
The beautiful, concise, easy-to-navigate visual designs allow customers to glide gracefully between brand identities and ad messages. Thus, you can rest assured that they'll leave your website with nothing but good things to say about your business.
You now know that aesthetics have a direct impact on user experience. However, to ensure that you do not make a mistake. We will answer the following question.
What are the fundamental principles and elements of an excellent visual design?
You'll agree that it is incomplete to learn about the importance of visual designs without understanding the qualities of an excellent design.
Here are the qualities of great visual designs. Your website, e-commerce store, blog, mobile applications, or other digital outlets must exhibit the following characteristics.
1) Gestalt: Fortune 500 companies obey the Gestalt concept. Instead of being carried away by individual visual design elements. The notion promotes the idea that a designer must focus on helping end-users enjoy the general appearance. Proximity, continuity, and similarity are principles associated with Gestalt psychology.
2) Unity: All visual design elements on a digital page should fit together. There should be aesthetic harmony between visual design elements like shapes, lines, and colors.
3) Hierarchy: Every element on your digital platform has its level of importance. Position, size, and colors are vital determinants of hierarchies on web pages.
4) Similarity: Components of your design should work together. There should be similarities without necessarily duplicating visual elements.
Other qualities of an outstanding visual design include dominance, contrast, scale, space, equilibrium, and a ton of other factors. Paying attention to all these factors can be overwhelming.
If you are not an experienced visual designer, why not hire professional talents for your business? Every goal-oriented enterprise in relentless pursuit of growth should link up with Qodeca. Our team of experienced visual designers at Qodeca are incredibly skillful in the art of impressing end users with visual appeals.
Conclusion
Visual design is a crucial aspect of creating and owning a website, blog, mobile app, or web app. Every digital medium connected with your enterprise must appeal to the eye. Are the eyes not the partway to the mind? Fortune 500 companies promote and invest in exceptional visual designs for an enjoyable customer experience. No wonder they perform excellently.
A final piece of advice, however; let a qualified team of designers handle your tasks. If you're investing in visual design, you deserve the best value for your money. At Qodoca, our team of experienced designers has helped several businesses refine their customer experiences. We specialize in the art of increasing ROI with visual appeals on digital outlets. With the help of our team, you can develop an appealing, fascinating customer experience on your website, blog, mobile app, web app, etc.
You can enjoy our services. Either you have a fledgling business you are looking to make more appealing. Or you have an established business that is underperforming in today's digital space. Claim your free consultation today!
Sign up to Our Insights Newsletter
We will send you an e-mail whenever we upload new article. Be the first one to get the news about latest design and tech trends.
I agree to receive marketing and/or commercial information from Qodeca Sp. z o.o. with registered seat in Warsaw via electronic means to the E-mail address indicated by me. I acknowledge that my consent may be withdrawn at any time. I confirm that I have read Privacy Policy.
Detailed information regarding the scope, manners, purposes, and legal grounds for the processing of your personal data as well as rights to which the data subjects are entitled are provided in the Privacy Policy of our website. We encourage you to familiarise yourself with these contents.
You can unsubscribe from our newsletter at any time.
We respect your privacy. Your e-mail address will only be used to send our newsletter.